Saving Money on Information Security = Potential Losses
Oct 18, 2023 - 11:00 AM (CT) - DoubleTree Park Place
Hosted by Twin Cities, Minneapolis, MN
About this Event
Join CFMA TC on October 18 from 11:00 AM - 1 PM for the in-person program "Saving Money on Information Security = Potential Losses".
The presentation will look at case studies of incidents where organizations tried to save money on key security measures and were breached. We will put some structure around what a good baseline security program includes and what information IT should be providing to leadership on a periodic basis.
This program is approved for 1 CPE
Please register byThursday, October 12.
Time:
Lunch & Networking – 11 AM-12 PM / Program 12 PM – 1 PM
Featured Speaker: Shawn Pollard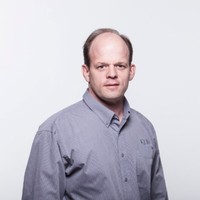 With over 33 years of IT and security experience, Shawn is a seasoned expert in his fieldone with a diverse and impressive background. Starting out in the military in internal IT, Shawn earned all of his certifications while doing systems administration work in the print industry and eventually moved on to a senior role in managed services leading key accounts. Customers working with Shawn will appreciate his assertive leadership style and his emphasis on strengthening the foundation of the security program. Shawn understands that customers engaging with FRSecure for vCISO services are looking to make significant improvements to their security program. With this in mind, he works hardintegrating with your team to drive a high degree of accountability and maximizing the outcome of each client's partnership with FRSecure. Being raised on the farm, Shawn has an interest in raising cattle and gardening which he describes as a 'mild addiction'. He enjoys meals made from the food he grows himself, hunting and fishing, and time with his family and kids.
Featured Speakers
No presenter information provided.