Welcome to the new CFMA website! Please note, before you can register for CFMA education or the conference you will need to login to your CFMA account. If you don't have an account, you can create one for free.
More Info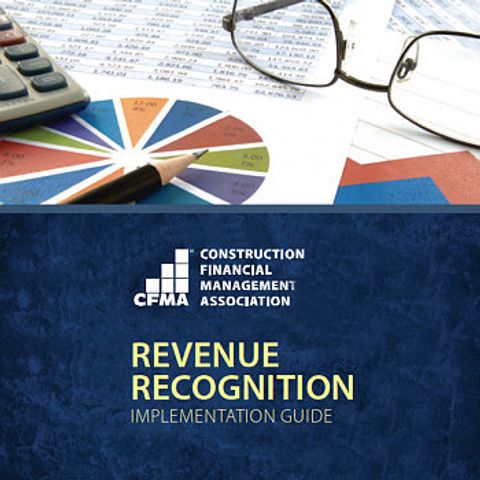 Revenue Recognition Implementation Guide
$75.00

Member price: $25.00
Purchasing on behalf of another customer?
If you are interested in purchasing any product on someone's behalf or you need to place a bulk order, please contact Mike Elek at (609) 945-2412 or at melek@cfma.org.
CFMA's step-by-step guide on Topic 606.
Still struggling with understanding Accounting Standards Update (ASU) No. 2014-09, Revenue from Contracts with Customers (Topic 606)? CFMA's Revenue Recognition Implementation Guide is the step-by-step resource for successful implementation, offering best practices on developing an implementation task force, building a timeline and understaning the impact on existing internal accounting systems, tax planning, and more.

This document is in PDF format only and will be available for you to download upon purchase.
Access Your Content
Your content is available here:
| # | Filename | Size | |
| --- | --- | --- | --- |
| 1 | CFMA_REVENUE_RECOGNITION_IMPLEMENTATION_GUIDE.pdf | 5.1MB | |