Welcome to the new CFMA website! Please note, before you can register for CFMA education or the conference you will need to login to your CFMA account. If you don't have an account, you can create one for free.
More Info
In 2018, then-CFMA Chairman Joe McLaughlin wanted to recognize members who do exceptional work for CFMA, but whose efforts might not be acknowledged at the Executive level. He was reminded of the military tradition of the challenge coin – a small medallion or token that signifies a person is a member of an elite group. Since then, CFMA Executive Committee members have followed the tradition of giving out a limited number of Chairman's Challenge Coins to CFMA members who exhibit service and excellence to CFMA.
Jen Haub, CPA, CCIFP, Manager, Financial Planning and Analysis, Pepper Construction, Barrington, IL
On April 5, 2021, Rhonda Huismann, Partner of Crowe LLP, presented Jen Haub with the Chairman's Challenge Coin.

When asked why Rhonda chose Jen she said, "I presented the award to Jen for her passion and leadership on CFMA's Conference Planning Committee. This role is always very demanding in term of time commitment and pace, however Jen's tenure as Co-Chair and Chair of this committee have been challenging one on multiple fronts, well beyond the norm. Jen did not step down from the challenge, she has had to rally the troops on multiple occasions and her calm, collaborative and can do approach to leadership allowed the committee to thrive during difficult times, pivot quickly to reschedule not just one conference from an in person experience to either fully virtual or hybrid, but two! Jen commitment to delivering a top quality conference learning experience has never wavered. She challenged the group to think outside the box and the results have been better than we imagined despite the challenging times."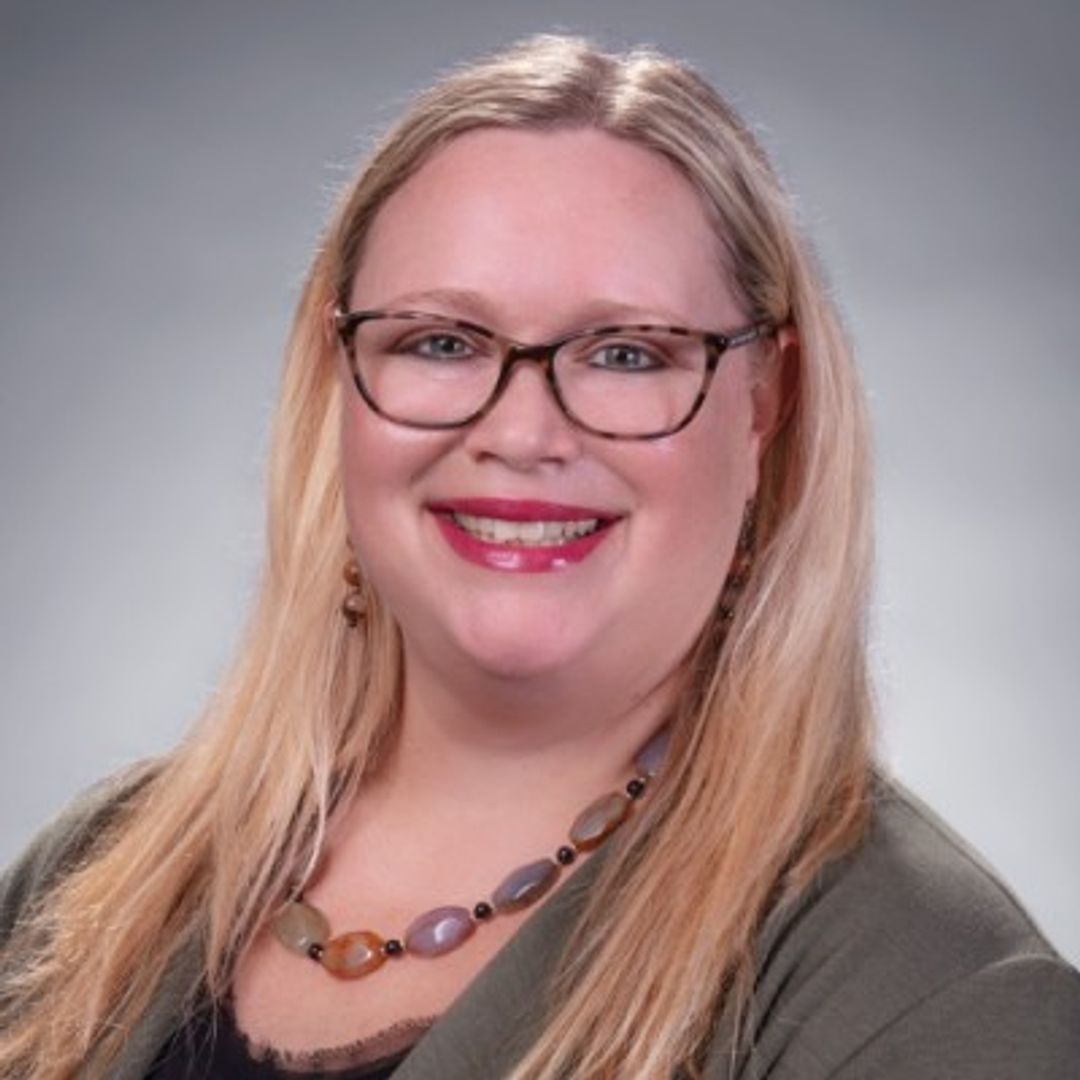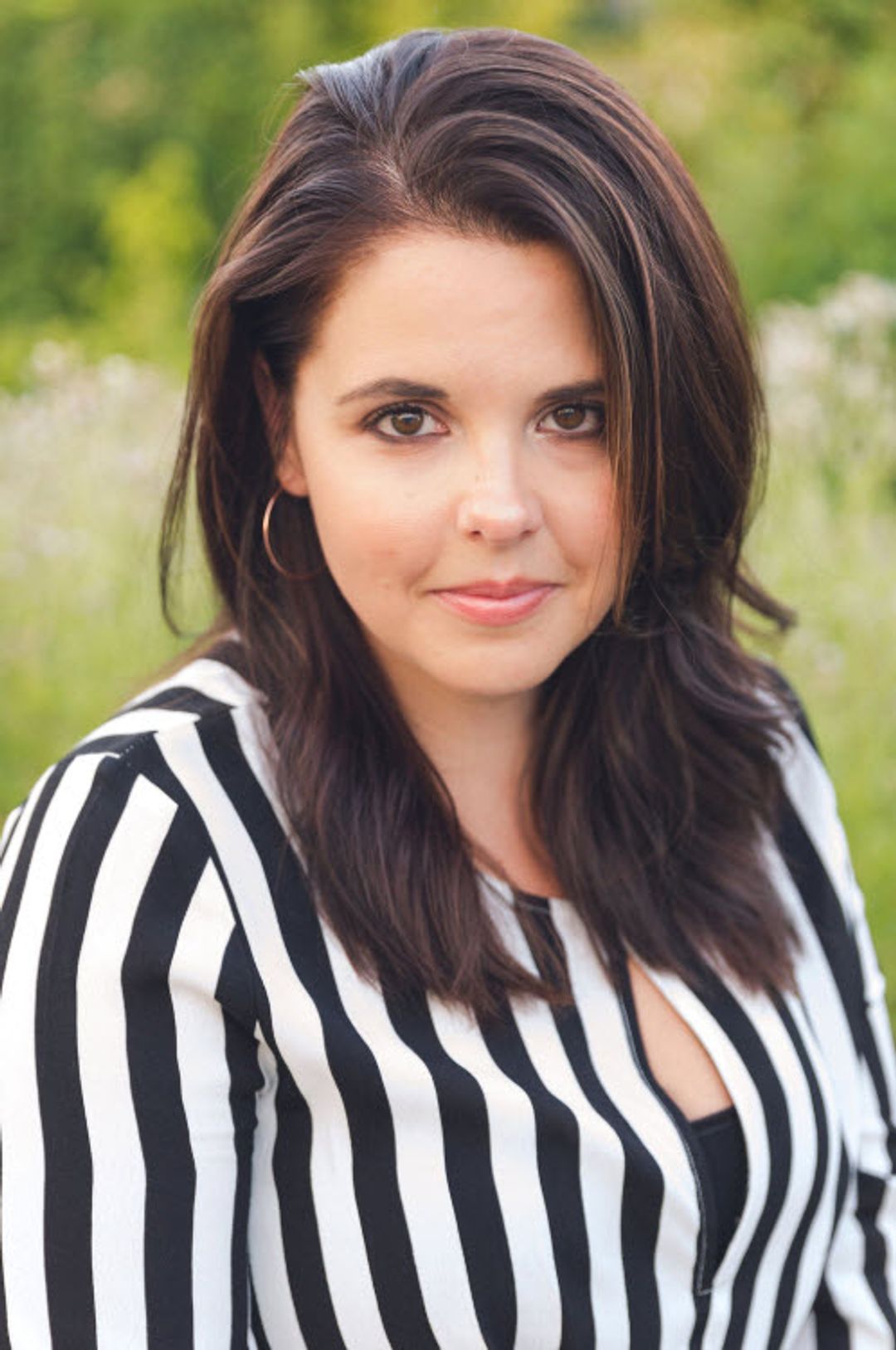 Samantha Lake, Vice President of Marketing, CFMA, Princeton, NJ
On March 26, 2021, Pam Hepburn, CFO of OCP Contractors, Inc. presented Samantha Lake with the Chairman's Challenge Coin during the March 2021 CFMA Executive Committee Meeting.
When asked why Pam chose Samantha she said, "I went to Princeton as Treasurer last year in February to review the budget. Samantha presented her budget and we talked about the website and at the end of her presentation I asked her if there was anything she needed. She said no but I saw some hesitation, so I pushed a little. She said she had launched new websites before and knew the project management time it took to do it right. She was concerned that she wouldn't have the bandwidth to do it right without more help. We added a temporary employee to the budget after that discussion. Then COVID hit and the budget was revised without the added help. And yet, she's given it her all, and from what I can tell, she has done it right. In addition she took on the Staff Co-Chair role for the Diversity and Inclusion Task force, 40 under 40, not to mention all of the new content channels – play lists, chat with the chairman, pod casts and more. I know she is exhausted and really could have used the help. Samantha is the 'unsung hero' this coin is about in my opinion."
Click here
to watch Pam present the coin to Samantha.
Jim McGettigan, Managing Director, CBIZ, Philadelphia, PA
On March 24, 2021, Mike Sardo, CFO of WL Gary Co., Inc. surprised Jim McGettigan with the Chairman's Challenge Coin during a Zoom call.
When asked why Mike chose Jim he said, "Jim has an enormous passion for CFMA. He is the Immediate Past President of the Philadelphia Chapter, served as the 2019 Chairman of the Steering Committee for the MidAtlantic Conference, and his firm has been a significant sponsor of that conference. In 2019 he pulled off an astonishing event that celebrated the 20th anniversary of the Mid-Atlantic Conference. It was an amazing conference with national caliber speakers and the battleship venue and dinner were outstanding. Jim's humility is what distinguished him as my clear choice for the Chairman's Coin. He does so much for CFMA, but always shares credit with others."
Click here
to watch Mike present the coin to Jim.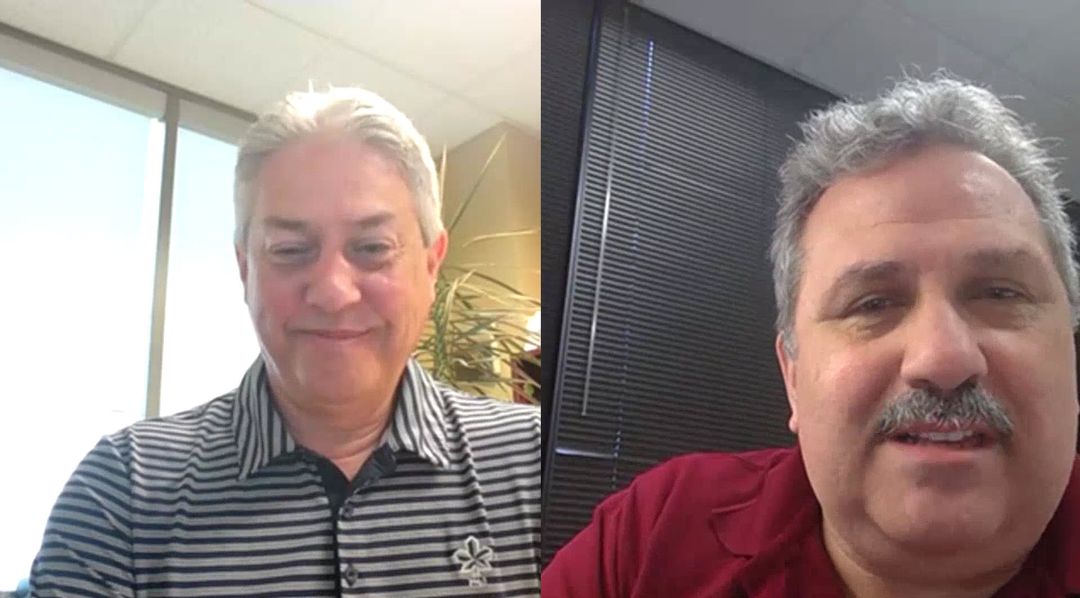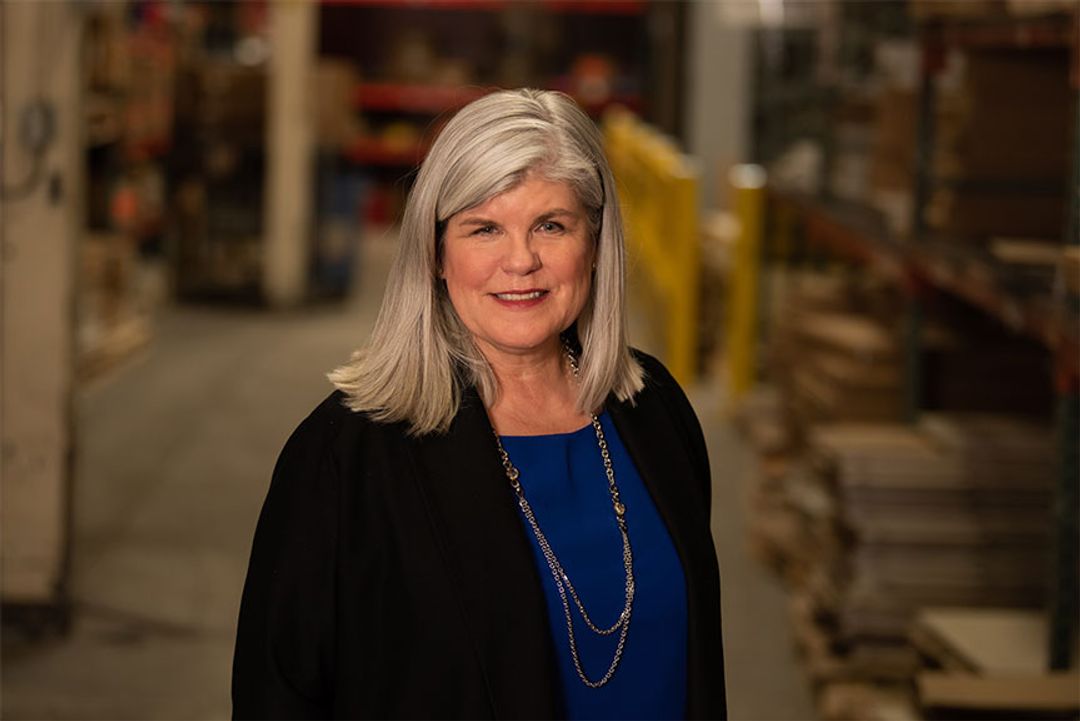 Gretchen J. Kelly, CPA, CCIFP, CFO of Nystrom, Minneapolis, MN
On March 18, 2021, Pat Cebelak, President of Triangle Associates presented Gretchen Kelly with the Chairman's Challenge Coin.

When asked why Pat chose Gretchen he said, "Gretchen led the charge for ICCIFP during a very exciting merger year. She was a calming influence and kept us on target."
Mike Waalkes, Insurance Agent, Lighthouse Insurance, Grand Rapids, MI
On Feb. 24, 2021, Jennifer Murphy, CFO of Pleune Service Company presented Mike Waalkes with the Chairman's Challenge Coin.

When asked why Jennifer chose Mike she said, "Mike has been an active member of the Western MI Chapter of CFMA since joining in 2005. He is an avid supporter and promoter of CFMA. He chaired the promotion committee for a number of years and is still active on that committee. He led the planning committee for the 25th & 30th Anniversary parties for our chapter and has been the foreman of one of our roundtable groups for more than 5 years. He currently serves on the Western MI Chapter Board of Directors. He was also the winner of the chapter's LaForest Krantz Member Achievement Award in 2018."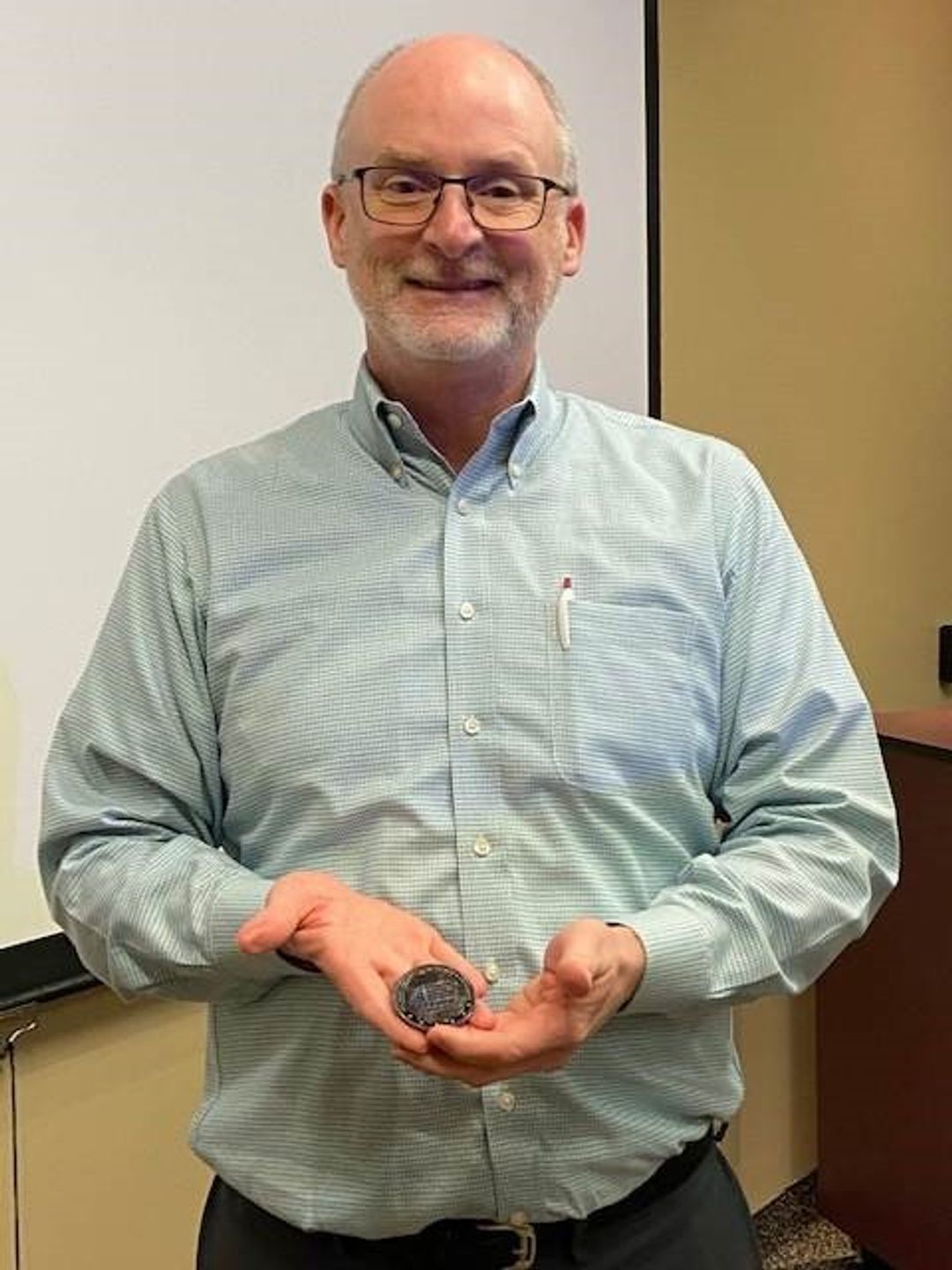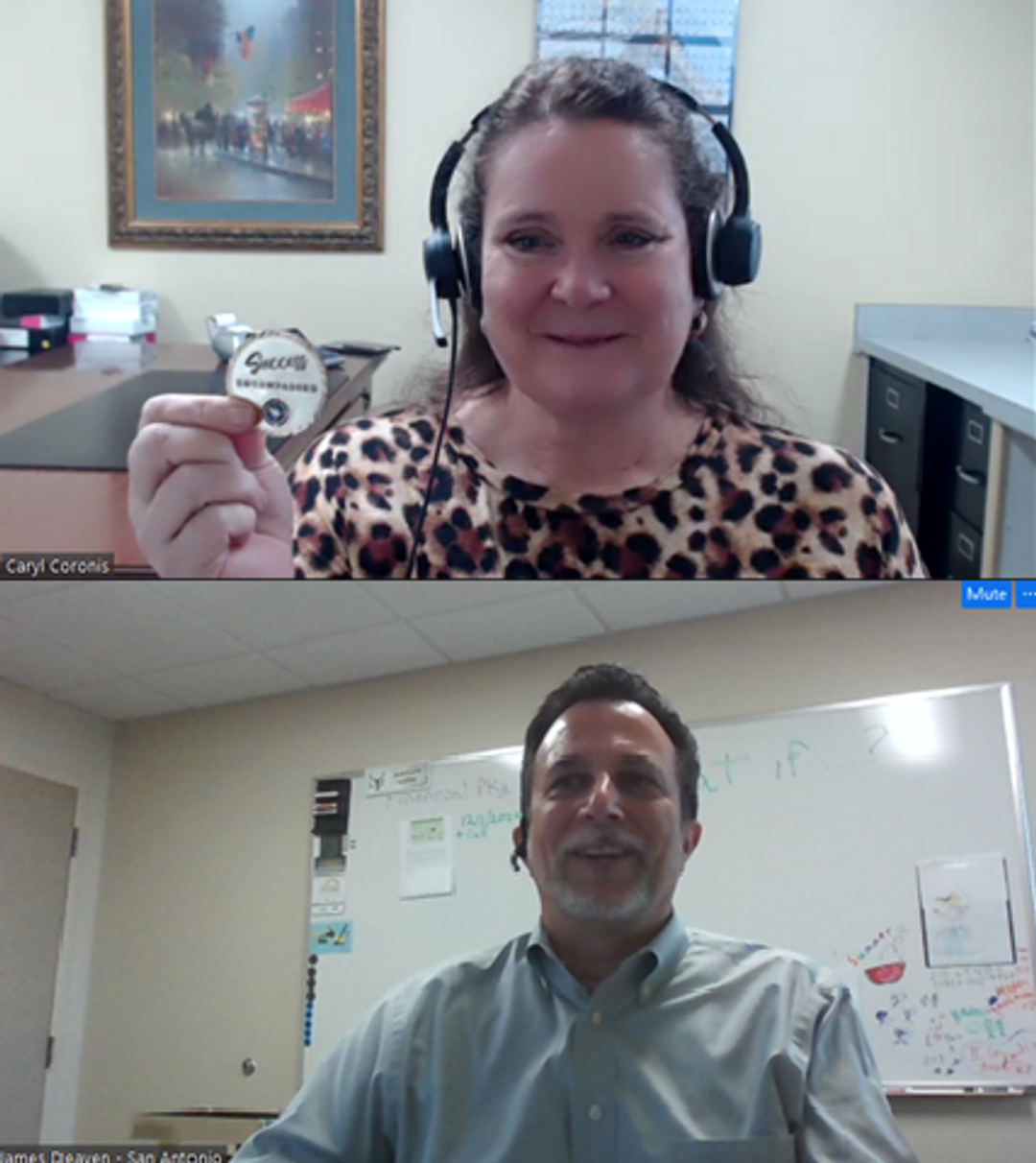 James Deaven, Controller, Bartlett Cocke General Contractors, San Antonio, TX
On Oct. 22, 2020 Caryl Coronis, CFO of NBG Constructors presented James Deaven with the Chairman's Challenge Coin.

When asked why Caryl chose James she said, "James Deaven's service to CFMA on the Lone Star Conference Committee has been selfless and exemplary. Having the tablets for the CFM Challenge delivered to his office and transporting them to the event venue, linking and charging them, and sending them back to CFMA far exceeded normal committee duties. Additionally, he did all of this without complaining! He also brought together wonderful things from the hosting chapter and took command of the Treasurer role. I am extremely honored to serve on the Lone Star Conference Committee with James!"
David Andrews, Controller, Skiles Group, Richardson, TX
On Oct. 22, 2020 Caryl Coronis, CFO of NBG Constructors presented David Andrews with the Chairman's Challenge Coin.

When asked why Caryl chose David she said, "David's service to CFMA on the Lone Star Conference Committee has been nothing short of extraordinary! He has continuously stepped up to serve where he could contribute in a meaningful way. When the committee needed to produce a bonus virtual conference, he did not hesitate to study, practice, and execute the event with the ultimate vision of professionalism. He went way beyond normal expectations and refused to settle for anything less than the best that the Lone Star Conference could represent. I am extremely proud to serve alongside David on the committee."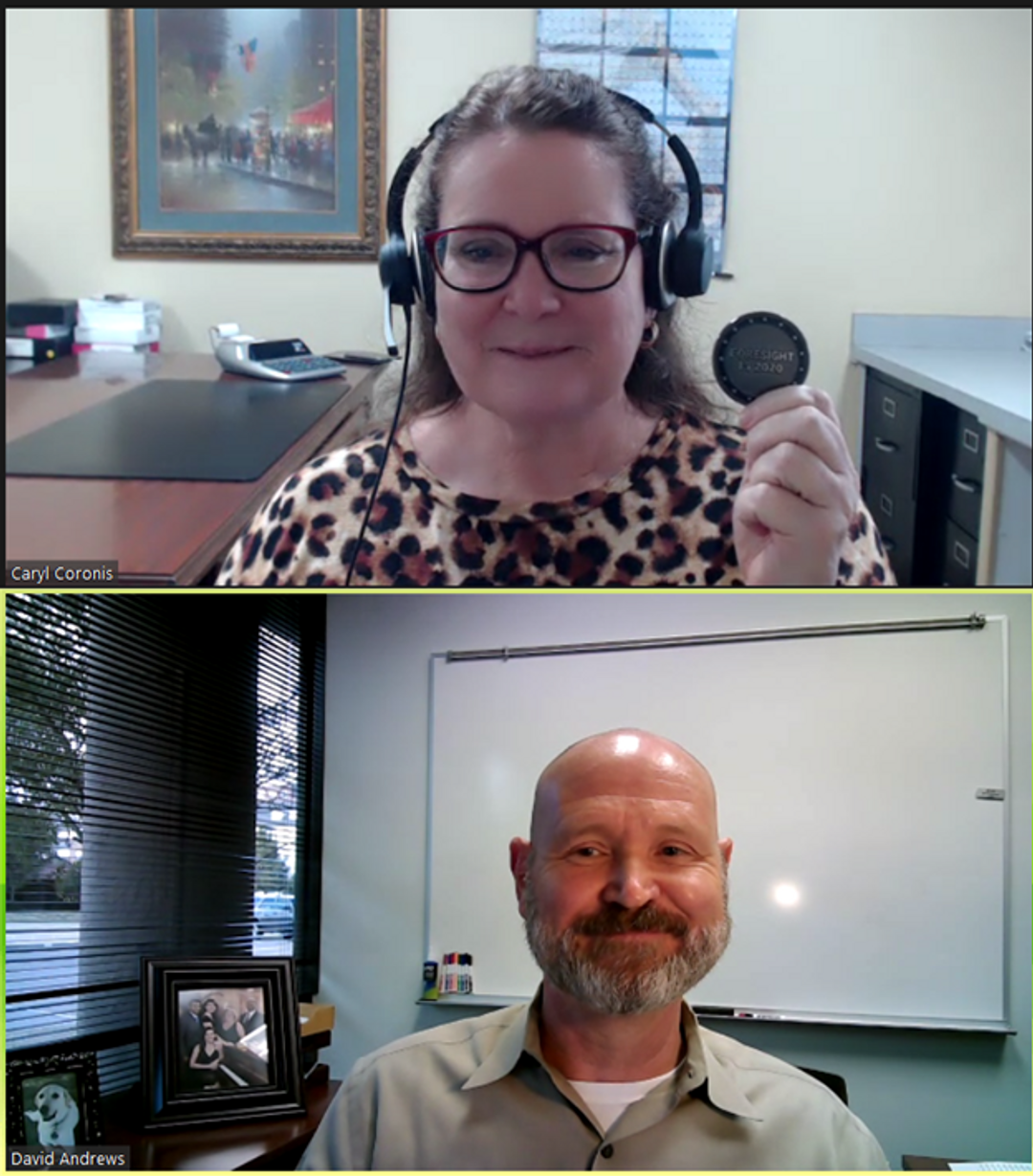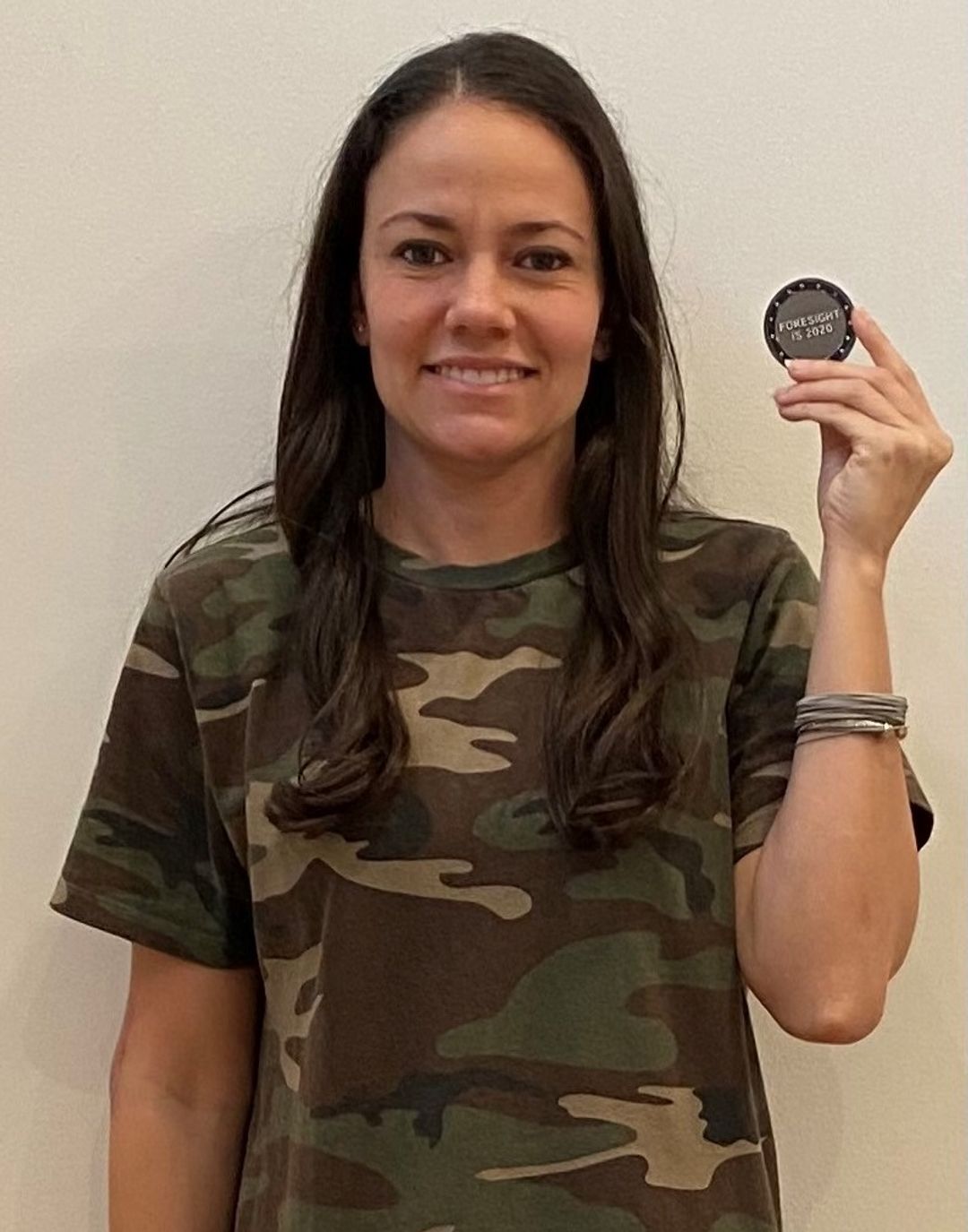 Yvette Aubin, CFO, Ebsary Foundation, Miami, FL
On Dec. 3, 2020, Margie Morris, Vice President of Guignard Company presented Yvette Aubin with the Chairman's Challenge Coin.

When asked why Margie chose Yvette she said, "I met Yvette one year ago at the Florida Regional Conference. She put together the conference and was so humble throughout the process. She has a quiet strength to her and handles herself with grace and professionalism.