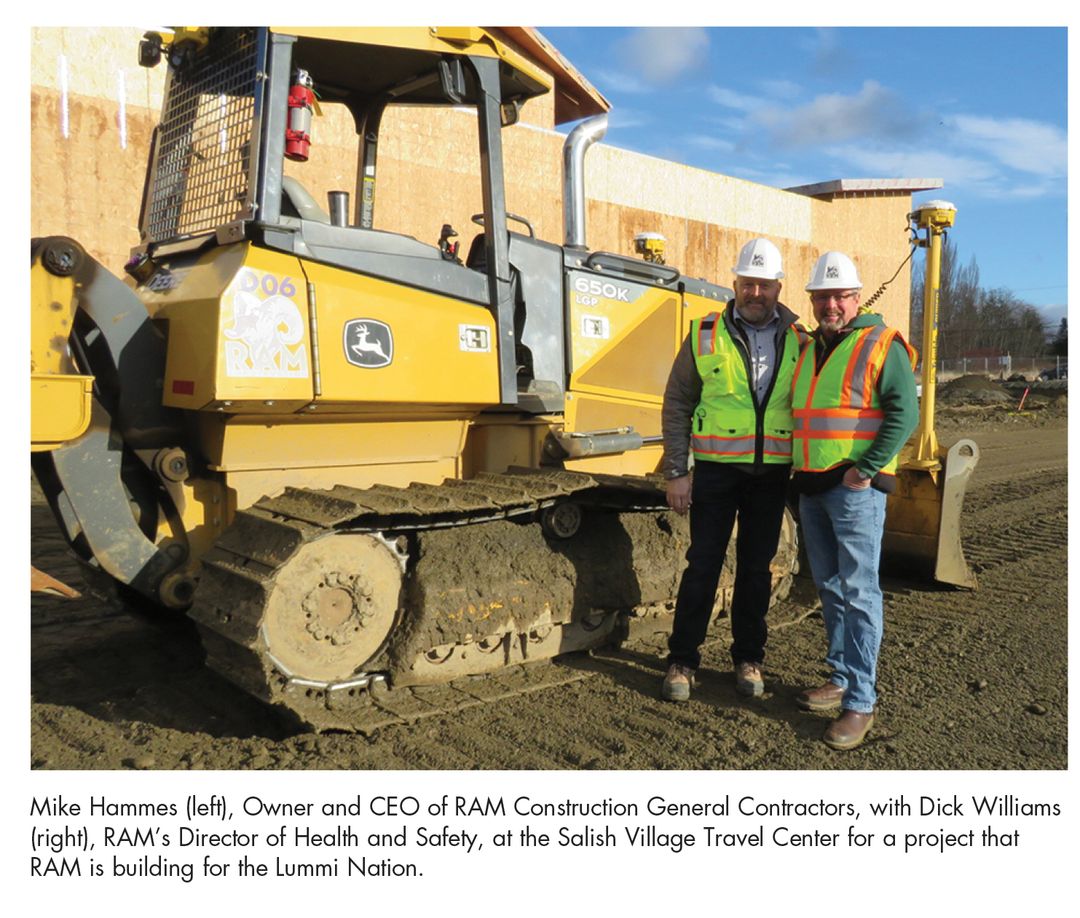 One of the most critical issues facing the construction industry is the combination of shortage of workers for labor and management with a low construction unemployment rate (currently 5.4%).1
While 80% of contractors in the U.S. recently reported difficulty filling hourly craft worker positions,2 RAM Construction General Contractors, a 70-person GC based in Bellingham, WA, is not struggling to find qualified candidates. In fact, the company has never faced such a shortage and regularly has more qualified candidates than open positions.
Husband-and-wife team Mike and Wendy Hammes, RAM CEO and Vice President, respectively, believe that their philosophy is what sets them apart: If you focus on your employees, the profit will take care of itself.
In this article, Mark Thoma, a partner at Moss Adams who has worked with RAM since 2015, looks at how their principles translate into day-to-day decisions and presents steps that can help your company attract and retain high-quality workers.
Philosophy
When employees know and understand their company values, they're empowered to make decisions. The RAM philosophy involves five key components:
Empower your team
Be transparent
Encourage innovation
Foster collaboration and communication
Be authentic
Empower Your Team
The top priority for many CEOs is likely their bottom line. For Mike and Wendy, it's RAM's employees. As Mike puts it, "Business is human. Regardless of what you're building, you need to look at business through the lens of human beings." When asked how the profits factor into this, Wendy was straightforward: "People, people, people – and the profits will follow."
This means they never think of their staff as production units or a means to an end. Rather, the well-being of the RAM workforce is valued. Mike and Wendy take time to learn the names of employees' spouses, show care and concern when their employees' children are sick, and ask questions about their employees' long-term goals.
While this might seem like a less traditional approach, the company's retention rates indicate that this philosophy works. Seventy percent of RAM's workforce has worked there for three years or more, and 47% have been there for five years. Of the employees who have been hired in the last two years, 50% were hired for new roles rather than as replacements.
The company doesn't spend money on traditional recruiting. Rather, it invests in community projects and individual outreach to spread their company values and build a positive reputation throughout the region. While their employee compensation is competitive, they've found it doesn't always have to be the highest – people choose to work for RAM because of its company values.